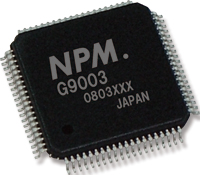 G9003 is the 1-axis programmable pulse generator used as a local device for the Motionnet high-speed serial communications system.
Various functions include overriding prevailing pulse rate and target position, elimination of triangular drive, backlach correction, suppression of vibration at cessation, programmed limit, diversified origin return sequences, inputting mechanical signals, and servomotor interface. These abundant functions enable the user to easily configure any complicated motion control system.
The status of general-purpose input/output ports and axis control information are cyclically communicated to/from the center device. Axis control commands and register parameters are the chip is mounted to motionnet boards.
By connecting 64 units of G9003 to the line
Interrupt signal output and external output of comparison results

Immediate stop or deceleration-stop

Programmed limit

Out-of-step detection

Synchronization signal output
Number of general-purpose input/output ports : 1(8 bits); input or output can be defined for each bit.

Communication data length : 1 to 4 words/ frame (1 word = 16 bits)

Communication mode : Cyclic for I/O port and transient for parameter transfer

Pulse output mode : Selectable from 12 types of pulse signal output and 2-phase stepping motor excitation sequence

12 major operation modes

Manual pulse input terminal with functions to multiply by 32 and to divide by2048

14 types of error factors and 13 types of event factors are available to initiate and interrupt signal (event factor can be selected by the register)
Features of G9003
★64 axes can be controlled on a single line.
★Maximum output pulse rate : 6.66 Mpps
★Built-in 3 up/down counters
Use of comparators and up/down counters in combination enables the following:
★Overriding prevailing pulse rate and target position
External Dimensions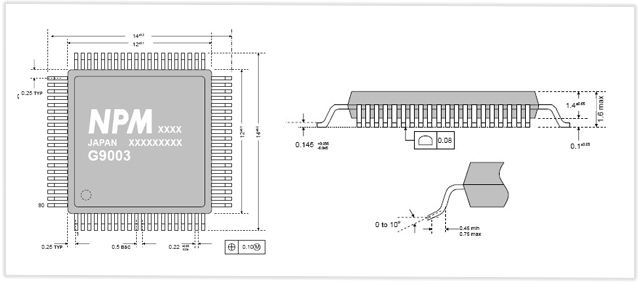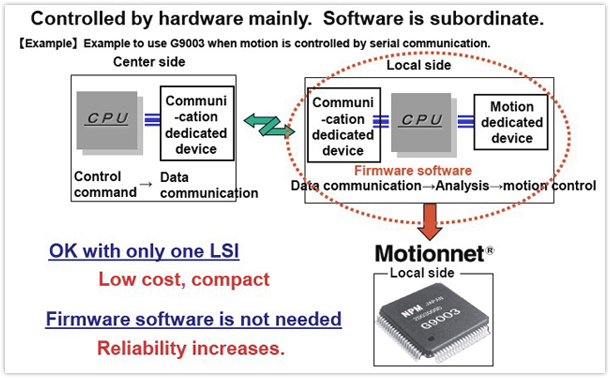 If you want to know more details for G9003 Series, please click the "Details" button.
You can downlond the manual of PDF version.